About Suzanne Ackley – President and CEO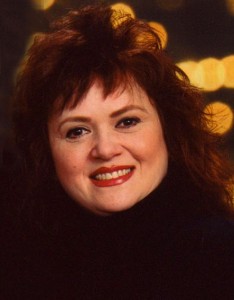 Established in 2004, Ackley Consulting Group, formerly known as Riggs Consulting Group, was started by Suzanne L. Ackley. While finishing her graduate studies, Suzanne discovered that she could offer valued solutions to clients on a much broader scale than working for or with one company. For the past twenty years, Suzanne has spent her career in human resources in a variety of capacities and industries. Her human resources expertise grew from coordination to strategic business partner, championing the areas of recruiting and staffing, leadership development, instructional design and facilitation, and organizational effectiveness/change management. Suzanne's in depth industry knowledge in Information Technology, Government, Utilities, Health Care and Insurance set her apart from others in her field.
Her career spans both large enterprise clients, as well as small/mid-sized businesses, where she has been equally successful. Suzanne has been recognized by her clients, peers and colleagues as a leader who can identify organizational issues and provide solid, highly ethical solutions either directly at the client site or virtually. Suzanne has managed many successful recruiting consulting engagements in the US, Canada, and Europe. She quickly identifies the cultural attributes and adapts her style and methodology accordingly. Some of her clients have included GlaxoSmithKline, SAP Americas and SAP AG, US Courts, Exelon, SocialReach, LP and ITT Corporation.
Suzanne is a current member in good standing with Tri-State HR Association, Great Valley HR Association, and Society of Human Resources Management. She is certified in Behavioral Interviewing by DDI, Inc. and is authorized to administer and facilitate Myers-Briggs Type Indicator® and 360° degree feedback. Originally, born and raised in Southern New Jersey, Suzanne has lived in Pennsylvania since 1997. Suzanne earned her Bachelor's Degree in Human Performance Management from Immaculata College and graduated in the top 25% of her class. Suzanne also earned her Master's Degree in Organizational Effectiveness and Leadership from Immaculata University where she again graduated in the top 25% of her class.
"Suzanne is an outstanding recruiter. One that works to understand the requirements of the hiring manager and then works to find candidates that match that closely. Her efforts always brought highly qualified candidates to me for all the searches we worked on together."
–M.P. , Director, Marketing and Business Development , Unisys